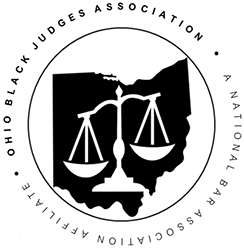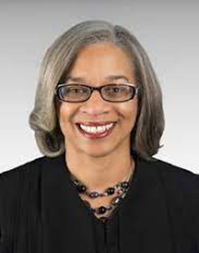 Judge Terri Jamison is originally from Welch, WV where she received her formative education and graduated from high school. She graduated from Franklin University with a Bachelor of Science in Business Administration, minor in Human Resources Management, cum laude. She obtained her Doctor of Jurisprudence from Capital University Law School. She received a Doctor of Community Leadership from Franklin University Hon. Causa.
Upon moving to Columbus, Ohio, Judge Jamison owned and operated a multi-line insurance agency for more than 16 years. She changed careers, graduating from Capital University Law School with a Doctor of Jurisprudence in 2004. While in law school, she gained practice skills through internships with the Bureau of State Hearings, the Ohio Attorney General's Office in the Civil Rights Section and the Franklin County Public Defender's Office Common Pleas Division.
Judge Jamison began her legal career with the Franklin County Public Defender's Office as an assistant public defender in the municipal division. After a short time, she began Jamison Law Offices Co., LPA with offices in Columbus, Mansfield and Springfield. She focused on the areas of criminal, domestic, juvenile and probate law. She has been either lead counsel or co-counsel in trials in various counties throughout the State of Ohio. Judge Jamison was a hearing officer for the State of Ohio Unemployment
Compensation Review Commission where she heard unemployment appeals.
In 2012, Judge Jamison was elected to the Franklin County Court of Common Pleas, Division of Domestic Relations and Juvenile Branch. She was successfully re-elected in 2018. In 2020, Judge Jamison was elected to the Tenth District Court of Appeals for the State of Ohio.
Judge Jamison is a sought-after speaker and panelist on family, women and girls, criminal justice and continuing legal education training. She has been recognized by many organizations for her service in the community. In 2018, she was featured in "It Starts Within" documentary which focused on the life of Carlos Christian and his advocacy for incarcerated men. In 2019, she was featured in PUSHOUT: Criminalization of Black Girls in School which premiered during the Congressional Black Caucus highlighting disparities in school discipline.
Judge Jamison holds membership in several professional and community organizations: American Judges Association, National Council of Juvenile and Family Court Judges, Ohio Association of Juvenile Court Judges (Board Member), Ohio Justice Alliance for Community Corrections (Trustee), Ohio State Bar Association, Columbus Bar Association, John Mercer Langston Bar Association, American Red Cross Blood Ambassador, NAACP, National Association of Blacks in Criminal Judges, and the Columbus Section of the National Council of Negro Women. She is a founder and executive board member of the Ohio Association of Blacks in Criminal Justice. She works within her home church, Divine Kingdom Builders, where she spearheads many outreach projects to help homeless teens and families.
Judge Jamison has been an adjunct professor at Daymar College where she taught Business Law.  She joined the adjunct faculty of Capital University Law School where she teaches interviewing and counseling. In 2019, Judge Jamison was appointed to the Capital University Law School Board of Counselors. She serves on Franklin University Advisory Board for our Global Center for Healthcare Education (GCHE).
Judge Jamison is married to Ricardo "Ty" Gary, a realtor, veteran of the United States Marine Corps and retired Franklin County Deputy Sheriff. They are a blended family of 3 sons, 8 grandchildren and one great-granddaughter. Judge Jamison is thankful for all opportunities that she has been presented. Marian Wright Edelman's quote, "service is the rent we pay for being. It is the very purpose of life, and not something you do in your spare time" is indicative of her life of service.