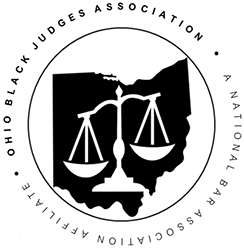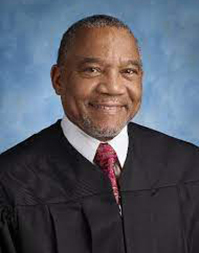 Judge Michael Leroy Nelson, Sr., was elected to the Cleveland Municipal Court on November 4, 2017.  However his journey to the bench began a long time ago.   Michael spent his early years in Public Housing where his life was touched by tragedy at an early age when his biological father Leroy Nelson lost his life on the mean streets of the city.  Fortunately God smiled on Michael and his mom (Gladys), by providing them with a supportive group of family and friends.  Michael's mom subsequently remarried and her new husband, Osa Reid accepted and loved Michael as his own child.   Michael's parents along with his grandmother Marie Graham instilled in him and his younger brothers and sister (Marvin, Duane, and Marlene) a sense of community and family values.
Michael was educated in public and private schools in Cleveland, Ohio and Oshawa, Ontario, Canada.   Michael graduated from Glenville High School in 1967. Michael attended Ohio's only publically supported HBCU, Central State University, graduating in 1972.   During his years at Central State, Michael's organizational skills and commitment to the black community were nurtured and developed.   His first real test of leadership occurred when he organized Central State students to campaign for Carl Stokes in his successful bid to become the first Black Mayor of a major American city.  The skills he honed at Central State were on full display in the mid 90's when Michael led a successful alumni fight to defeat an effort by the Ohio Department of Education to close Central State. 
Upon graduation from Central State, Michael returned to Cleveland and joined the Cleveland Public Schools as a teacher.  While teaching, Michael organized The Alliance of Concerned Teachers, which was dedicated to protecting the rights of African-American Teachers and students during the tumultuous days of school desegregation in Cleveland.
Michael continued his political activity serving as campaign manager for Michael White's first campaign for the Ohio Senate campaign as College Coordinator for the Rev. Jesse Jackson's historic run for the Democratic Nomination for President in 1984.
In 1986, Michael fulfilled a personal goal when he entered the Case Western Reserve University School of Law from which he graduated in 1989.  Michael's practice areas included public finance, government relations, civil rights, criminal and civil litigation and small business development.
Michael's civic duties have included service on the Central State University Board of Trustees, the Northeast Ohio Regional Sewer District Board of Trustees and the Civil Service Commission of the City of Cleveland.
Michael has served as the President of the Central State University National Alumni Association, as the founding President of the 100 Black Men of Greater Cleveland, Inc., and President of the Cleveland Branch of the National Association for the Advancement of Colored People (NAACP). 
During his tenure as President of the NAACP, the organization represented victims of police brutality, protected the constitutional rights of people protesting police brutality and political oppression and rebuilt its membership base.  Michael is also proud of the new people both young and seasoned that are in leadership positions in the organization and the fresh energy and perspective that they brought.  Under Michael's leadership the organization also successfully reestablished its Freedom Fund Dinner fundraiser as a major event in Northeast Ohio.
Michael's honors include The Thurgood Marshall Fund Alumnus of the Year, The Central State University Alumnus of the Year, and induction into The Central State University Alumni Achievement Hall of Fame.
Michael who is married to the former Donna Kelso, is the proud father of four children, Michael Jr., Nichole, Ebony and Rayne, and has three grandsons, two granddaughters and a great grandson. 
Michael is a member of Kappa Alpha Psi Fraternity, The Cleveland Chapter of the National Negro Golf Association and the Grace Community Seventh Day Adventist Church.   Michael is also one of the few remaining members of the famed Carnegie Roundtable. 
Michael considers the friendships he's established, his exposure to positive Black role models, his family's nurturing and his faith in God as the cornerstones of his success.