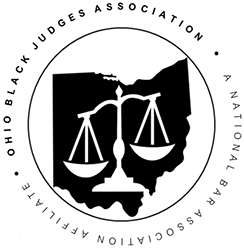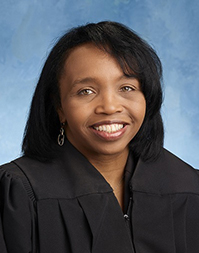 Judge Lauren C. Moore has been on the Cleveland Municipal Court since 2004. She is a graduate of Spelman College and Case Western Reserve School of Law. After working at the Legal Aid Society as both a civil attorney and a public defender and serving as the Chief Prosecutor for the City of Cleveland and as a Grand Jury prosecutor for Cuyahoga County, her dream of becoming a judge came to fruition when she was elected in 2003.

Judge Moore's thoughtful, innovative approach to justice has been recognized by several organizations who honored her with awards, including the UNCF Eagle award, County Prosecutor's Eagle award, Phenomenal Woman Foundation award, National Council of Negro Women Meritorious Service award, and Omega Psi Phi Fraternity, Inc. Zeta Omega Chapter Civic Leader of the Year award. She is an inductee into the Shaker Heights High School Alumni Hall of Fame. Most recently, the National Bar Association's Judicial Council awarded her the Sarah J. Harper Humanitarian Award and she received the Woman of Vision Award from the National Coalition of 100 Black Women. She is a requested guest speaker at many churches and events and has been a presenter at many community forums and professional webinars.

Judge Moore presides over the Greater Cleveland Drug Court where she has fought for greater minority participation, introduced progressive ideas such as Therapeutic Recovery Yoga and has advocated for legislation that prioritizes treatment over incarceration. In 2009, she initiated Valentine's Day Weddings at Tower City, which is now an annual event.
Moore is an active member of Alpha Kappa Alpha Sorority and spearheaded the Cleveland chapter's first cotillion in 2003 and was pleasantly surprised to receive a Visionary Award at the 2019 cotillion. Judge Moore is a former member of the Board of Trustees of the Cleveland Metropolitan Bar Association and is a founding member of the Ohio Black Judges Association. Married with two adult children, she is also the author of four published books and enjoys travel and tennis.