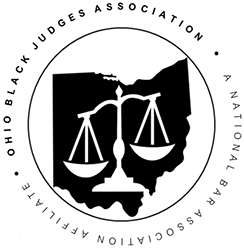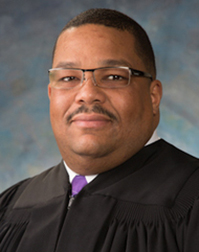 Ian B. English began serving as Judge of the Lucas County Court of Common Pleas in February of 2015. Judge English hears felony criminal cases as well as civil disputes. As a part of his duties Judge English presides over jury trials, bench trials, and pre-trial hearings. In April of 2016 Judge English was selected by his fellow judges to preside as a judge of the Lucas County Drug Court program. Judge English was also elected by his peers to serve as the Administrative Judge of the General Division from January 2021 to January 2022.
Judge English attended the University of Toledo where he earned an Associates Degree with honors and a Bachelors of Arts. He earned a Doctorate of Jurisprudence in 2000 from the University of Toledo, College of Law.
Judge English practiced in a private law firm before he joined the Lucas Prosecutors Office. As an Assistant Prosecuting Attorney, he prosecuted many offenders charged with serious felony crimes, including, capital murder, aggravated murder, aggravated burglary, rape, felonious assault, drug trafficking and a host of other serious criminal offenses. In addition to his career as a prosecutor, Judge English has served as an Adjunct Professor at the University of Toledo in the Undergraduate Legal Studies Department. Judge English served as the Head Coach of the University of Toledo's nationally recognized Mock Trial Team.
Ian lives in Toledo along with his wife Vallie and their son.
COMMUNITY SERVICE
OHIO COMMON PLEAS JUDGES ASSOCIATION
Board of Trustees
HOSPICE OF NORTHWEST OHIO
Board of Trustees
THE TOLEDO BAR FOUNDATION
President Board of Trustees
THE OHIO BLACK JUDGES ASSOCIATION
Vice Chair, Executive Committee
Scholarship Committee Chair
THE SUPREME COURT OF OHIO
Commission on Specialized Dockets