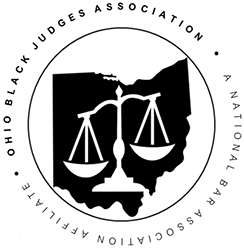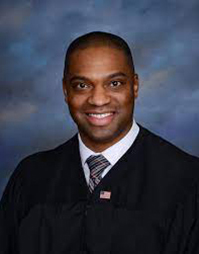 Judge Gerald Parker was elected to the Common Pleas Court Bench, General Division, in November of 2018, taking office in early January of 2019. He serves on the Offender Supervision and Security Committee. Judge Parker received his B.A. from Georgetown College (KY.) in 2004 and his J.D. from Salmon P. Chase College of Law at Northern Kentucky University in 2007.
From 2007 to 2011, Judge Parker was an Assistant Montgomery County Prosecuting Attorney spending a majority of his time on felony dockets. In 2012, Judge Parker joined the civil litigation team with the Dayton firm of Dyer, Garofalo Mann and Schultz. He would then be appointed as juvenile magistrate for Montgomery County Juvenile Court in July of 2016.
Judge Parker is a member of the Dayton and Ohio State Bar Association, and the Ohio Common Pleas Judges Association. He serves on the Judicial Advisory Board of the Monday Community Correctional Institution, as well as a board member for Building Bridges, Inc., Dayton Mediation Council and the Salvation Army.
He is a member of numerous community organizations and received both Dayton's Top 10 African-American Male Award and WHIO Channel 7's Making a Difference Award.